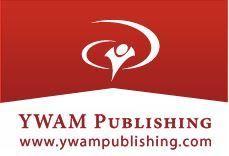 History comes alive with books about people.
YWAM Publishing
authors do this amazingly well. We were glad to review the book
Heroes of History-Ronald Reagan
from the Heroes of History series and the adjoining
Study Guide
.
Ronald Reagan is unquestioningly one of the greatest presidents of the 20th century. His life story is one of overcoming challenges and rising to the top with hard work and integrity. He still is considered one of the most influential men in America.
The story begins with a look at his childhood. Ronald "Dutch" Reagan's family moved a lot, but he mostly grew up in small towns in Illinois. His father Jack was a shoe salesman who struggled with alcoholism through Ronald's entire life, causing much heartache for the entire family. His mother Nelle was a strong Christian woman who strived to put others' needs before her own, and to teach her boys to do the same. Her giving spirit made her beloved to all who knew her. Dutch also had an older brother named Neil, who he was admittedly not very close to.
As he grew, Dutch became very interested in sports - particularly football and swimming. He also loved theater. Some of his greatest childhood memories were going to see silent cowboy movies every Saturday. In college, he found a new passion: politics. All of these interests and pursuits helped him to become a great radio announcer, then actor, then public speaker, then politician. Through it all, he kept a steadfast faith in God that his mother shared with him from a very young age.
YWAM also sent us their digital study guide with comprehension questions, projects, and essay assignments. We enjoyed reading this book together as a family and discussing the questions. The older kids were very interested in all the events in history through Reagan's lifetime like the Depression, WWII, post-war Communism suspicion, and the Vietnam War, and how they affected him personally. His past as a Hollywood actor intrigued them, as well, and made them consider who we admire in Hollywood today that we would like to see make a move to politics. There were many varied answers to that question!
Some of the activities included putting together a time line of important historical events during Reagan's life. It sparked a lot of conversations and rabbit trails about different topics, including what major historical events I have seen in my lifetime and what ones have occurred in theirs. I don't think this generation even comes close to the major changes that the greatest generation overcame.
There were also some very interesting projects to do in the study guide. One suggestion was making a crystal radio, which we have not done yet. But we have looked at kits online and will probably do this soon!
Studying Ronald Reagan so quickly after the loss of First Lady Nancy Reagan made this book truly reach my kids. They wanted to know more about them both when they saw how much I mourned her passing. Two great people who had a profound effect on our nation. I am grateful for the opportunity to tell their stories to my children.
The books from YWAM Publishing are very well written. They are not just a dry biography with facts and figures. There is dialogue, personal introspection, and exciting detail that draws the reader in. I love reading aloud to the family, especially books from YWAM.
To keep up with YWAM on social media, follow these links:
To hear more about other books from YWAM, check out my fellow bloggers' reviews!