IXL is an online interactive website created to help your student "excel" in mathematics. With programs from pre-K to Algebra, there is something to help nearly all of your students.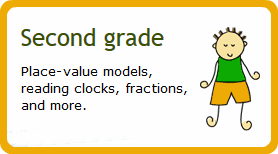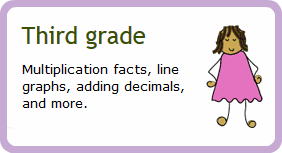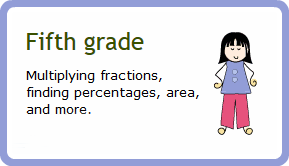 IXL challenges your student to work on their math skills at their level, and at their pace. You can choose to let them work at their grade level or wherever you think they should start. They can choose what they want to work on, according to subject. When they improve, the levels get more difficult, but not so quickly that they get discouraged. There are awards scattered throughout the program, but they are not very exciting. :( Coco thought they were cute and loved to see her new button each time, but my boys thought they were pretty cheesy. I don't think they were very good incentives to make them want to work harder or do better.
The monthly fee for IXL is $9.95 (add $2 per additional student) or $79.95 for the entire year (add $20 for additional students). This is cheaper than what I pay for my hard curriculum for each of them, plus I wouldn't have to do the grading! For elementary ages, I believe this could be more than just a supplement. There is enough content on this site for a full curriculum.

I like that there is a full report sent to me every week letting me know exactly what the kids worked on, what they excelled in, and where they struggled. It helps me to guide them in what they need to review, and what they can move on from.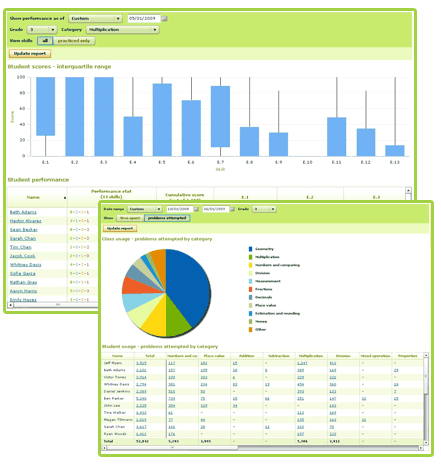 For the most part, they all enjoyed IXL. If I were going to use an online math curriculum, IXL would definitely meet all my standards.
**Don't just take my word for it! Check out some of my fellow TOS Crew Members' reviews.
***Disclaimer: I received this product via TOS Homeschool Crew in exchange for an honest review. I was not required to write a positive review; all opinions stated are mine or my children's.