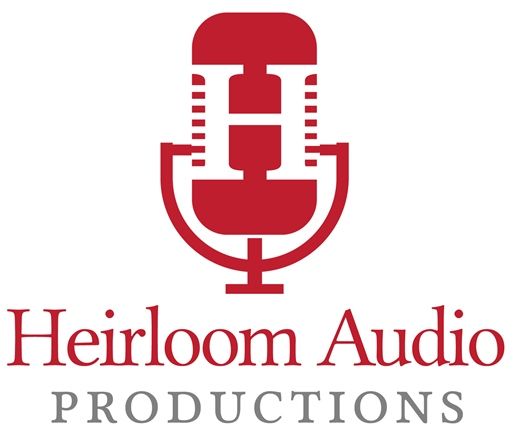 Every time an audio book from GA Henty comes up for review fro The Old Schoolhouse, the kids and I are hoping and hoping that we get picked. I've honestly lost count of how many stories
Heirloom Audio Productions
has sent us to review, but I've yet to receive one that we didn't absolutely love.
The Cat of Bubastes
was as great as we expected, and then some.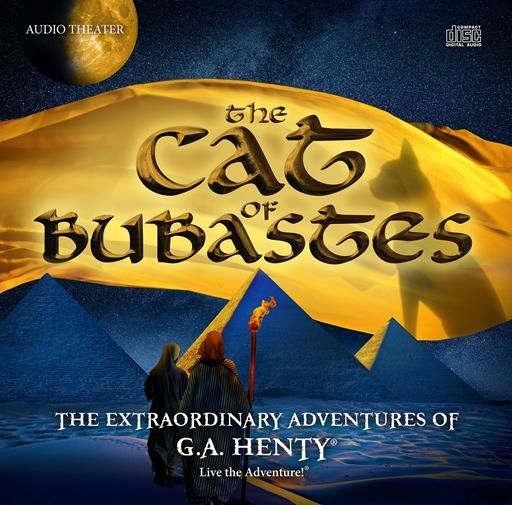 The story follows a young Prince named Amuba and his faithful servant Jethro through the greatest ordeal and adventure of their lives: kidnapped by Egyptians, forced into servitude, befriended by the children of the high priest to the goddess Osiris, and then sent on the run as fugitives to protect their new friend. All along the way, Amuba must learn what it truly means to put his trust in the one true God when encountering great trials. The Cat, from which the title comes, is a small but essential character to the story's entire plot. This, and many more moments, give us insight into ancient religions, pagan worship, and the struggle in which many who encounter the Lord find themselves in.
The production is exciting, leaving you on the edge of your seat just waiting to see what happens next. Some of the stories we've had would have moments of loud scenes and eerie noises that upset our 3 year old, but this one never had him running to my lap. While it kept his attention and was exciting for us all, there were no frightening parts (or he's just gotten a little braver!)
Heirloom Audio does such a wonderful job drawing you in, I can't imagine having a movie be any more well done. Many famous people lend their voices to this production, I'm sure you'll recognize a few:
Jonathan Rhys-Davies (Lord of the Rings)
Elizabeth Counsell (The Chronocles of Narnia)
Brian Blessed (Star Wars)
And that's just to name a few!
We were sent more than just the audio book for review. Heirloom Audio also sent us the following:
The Cat of Bubastes Mp3 download
The Cat of Bubastes eBook (original GA Henry publication with updated illustrations)
Printable cast poster
Printable verse poster
Mp3 soundtrack (So cool!)
Live the Adventure newsletter
Study guide with nearly 50 pages of learning material
Behind the scenes video (if you have a child interested in movies or audio production, this is a very neat look at what goes into putting together a project of this size)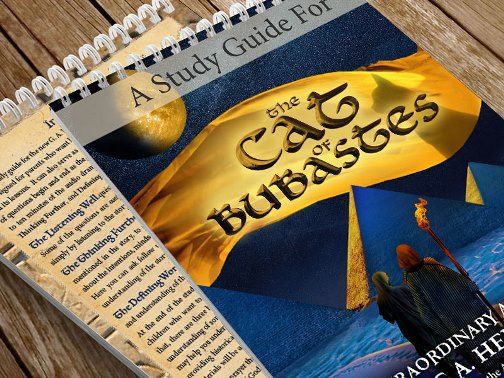 The Study Guide was a pdf format, not the hard copy. They do have both, however on their website. When using the study guide, you will be amazed at all of the educational material, biblical and historical topics that you can touch on. The guide is broken down into these sections:
Listening Well
Thinking Further
Defining Words
It also offers a breakdown of a listening schedule with daily questions and discussion starters, as well as some in-depth bible topics. There are many ways to incorporate this into your homeschool day, and it will be a great experience for the entire family! Believe me, with a family that has a large span of ages, we didn't have any trouble finding learning opportunities for everyone. This study guide and audio book experience will not disappoint!
To follow Heirloom Audio on social media platforms, go to any of these links: