AIMS Education Foundation
(Activities Integrating Math and Science) is a non-profit educational foundation created by 80 educators that believed that students could learn more about math and science if they were engaged in the process. They have developed several curriculum that gives students hands-on experience, making the information stay with them much longer. We reviewed
From Head to Toe
($24.95).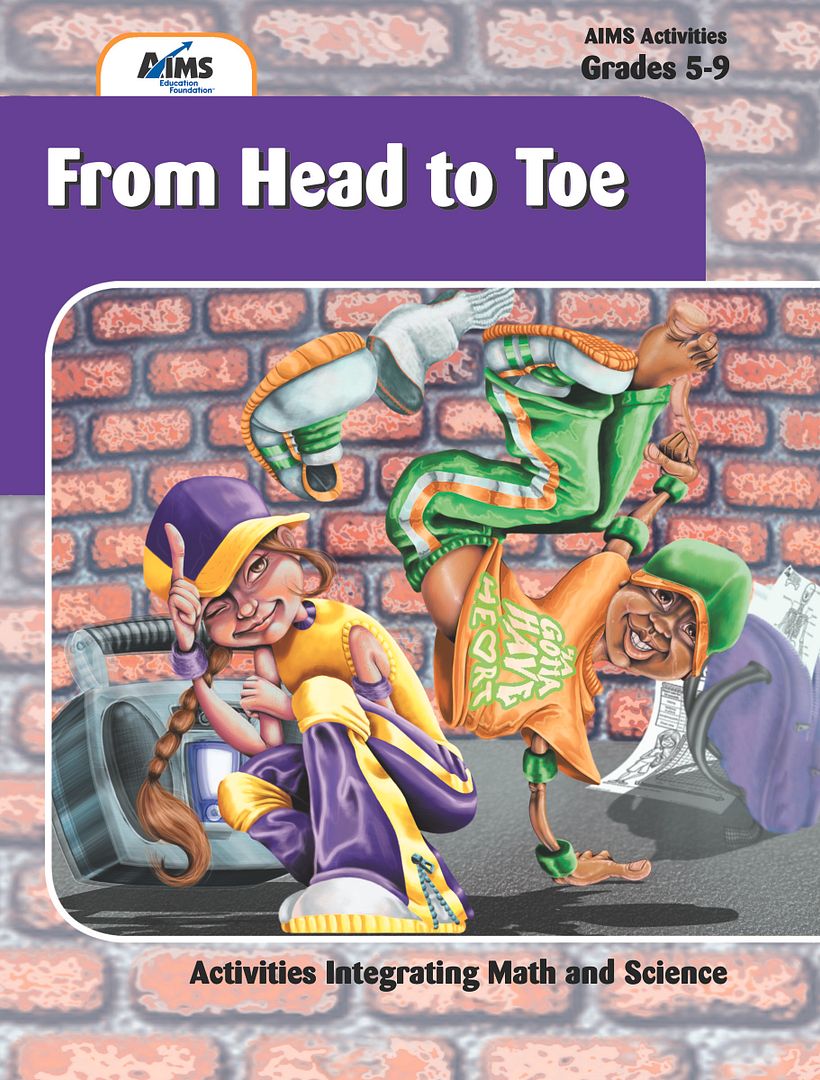 So far, the kids have learned about how the brain, heart, lung and respiratory system work individually and as a unit. We got to make a 2-chamber heart model and a single lung model. The kids loved it, and they really learned a lot. I like the way the the kids are leading the process. They put together a rubber band book that gives them their reading assignment. Then they have the instructions for the project. You are there to guide and assist, but the kids are in charge - they love it!
One thing that I wasn't aware of until it was too late was that some of the materials for the projects needed to be purchased from AIMS beforehand. So unless you have a set of forceps lying around, you should probably check your lists 2 weeks ahead of time! ;) Some of the materials are reasonable, but others are kind of pricey. Unfortunately, if you are in a bind and need the materials quickly, you have to dish it out! It would have been nice if there was a kit you could buy at the time you buy the book that has all the hard to find materials assembled for you.
AIMS is a great resource for families who want a hands-on, child-led experience in math or science. They are definitely worth your time to look at!
**Don't just take my word for it! Check out some of my fellow TOS Crew Members' reviews
HERE
.
***Disclaimer: I received this product via TOS Homeschool Crew in exchange for an honest review. I was not required to write a positive review; all opinions stated are mine or my children's.