K5 Learning
is an online educational site that offers your children lessons in 4 different areas - math, math drills, reading and spelling. There are lessons provided for kindergarteners to 5th graders. There are learning assessments that your children will take and will automatically place them where they should begin academically.
I have had three children using this site for some time now. Connor (5th grade) has mostly used the spelling program, but also did a few reading lessons. Chloe (3rd grade) has used the math, spelling and reading. Canon has worked in all four areas.
Reading
For the most part, all three of the children enjoyed these lessons. Connor thought they were a little young for him, but I thought the content was engaging. He used deductive reasoning and had to use some skills he doesn't always excel in in order to answer the review questions. Chloe did really well with this program, and Canon did, too.
Spelling
Unfortunately, none of my children liked the spelling program. The format is very simple, and I was surprised how much my kids disliked it. The word is spoken for them and they are given a box to type the word in. Below the box, the definition is listed and it is used in a sentence. They type it in and press enter. If they made any mistakes, they are given a second chance; below the box this time, there is a clue given. For example, if the word is comfortable and the student wrote comftorble, the clue would look like this: comf****ble. That way the student can see what he got correct and what he missed. If they miss it again, the word is flashed in the box, then flashed letter by letter. Then they have to type it again by memory...until they get it right. The shortest list is 15 words, and you have to do the missed words again at the end of the lesson. Connor felt like it would never end! Even Chloe, who is an excellent speller, got very disgusted with this process.
Math
Chloe and Canon did the math lessons for their appropriate grade level. They both really enjoyed it, but I am not sure how much I liked it. The lessons were incredibly short, and I didn't feel like they built upon one another. It was all over the map regarding content, and I couldn't tell how much either one was retaining. One thing they both agreed that they didn't like about it was that you couldn't do anything on the screen until the automated voice was done speaking, even if you read it yourself. Her explanations were very long, and her voice really got on their nerves.
Math Drills
Canon is the only one who did this part, and he didn't care much for it. We have seen many online math drill pages, and I couldn't see anything wrong with this one. However, there was nothing that really made it stand out, either.
K5 Learning has some different
pricing options
- a monthly rate and a yearly rate. You can pay $25 a month ($15 for each additional child) or $199 a year ($129 for each additional child). They also offer a
free trial
for new users. Make use of the free trial offer, it may be a great fit for your family.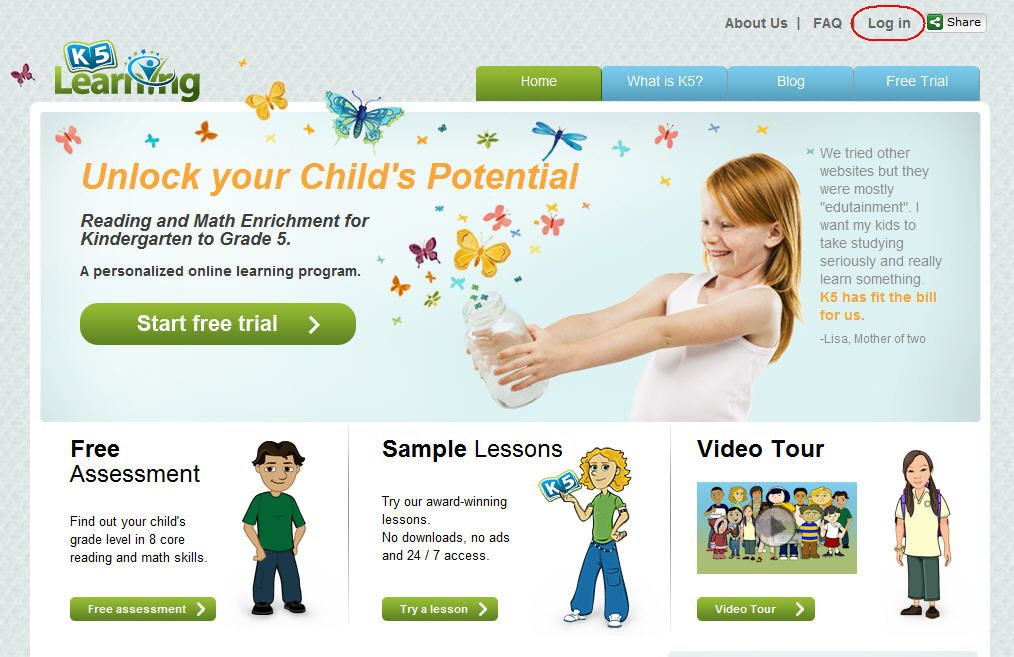 *Don't just take my word for it! Check out some of my fellow TOS Crew Members' reviews
HERE
.
**Disclaimer: I received this product via TOS Homeschool Crew in exchange for an honest review. I was not required to write a positive review; all opinions stated are mine or my children's.