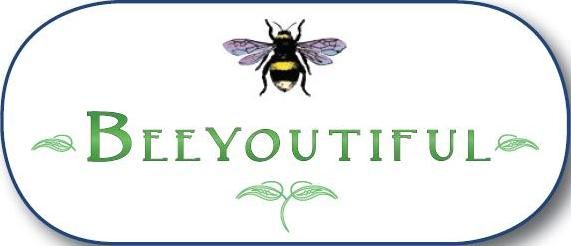 Do you ever think that if you could just get away to a spa for the weekend, everything else would be less stressful? Do you dream about being pampered and relaxed, but look at your schedule and realize it's just not going to happen? Or if you just had the time to take care of yourself, you would be healthier? Well, I know I have had moments like these...and
BeeYouTiful
can get you through some of these times!
BeeYouTiful - healthy living for the real world - offers a vast array of beauty and health products that will enhance your daily life. Their goal as a company is to promote individual responsibility for your own health. Here is a quote from their website:
"At Beeyoutiful.com, we believe that each individual is responsible for their own health. It is not a doctor's responsibility to keep you in good health. Instead they are a tremendous resource, especially for those times when urgent care is required. But, they are only one of many resources. And the tools they use, while powerful, are not the only tools available. But a tool is worthless unless one knows how to use it... As much as is in our power, we want to aid others in obtaining and maintaining good health."
I was sent the
Winter Breeze Vapor Rub
($18)and the
B.A.L.M.
($3) to review. Beeyoutiful skin products contain NO Parabens, Formaldehyde, Petroleum derived ingredients or SLS Detergents. They are all manufactured in the USA using pure, all natural ingredients.
The Winter Breeze Vapor Rub is a natural alternative to that blue jar we all grew up with. I was pleased to have this supplement this winter, especially for the little guy. Rubbing this concoction made of body-friendly coconut and olive oils, beeswax, camphor, menthol, eucalyptus, wintergreen, and tea tree oils gave him an easier night's sleep on several occasions. I was also encouraged to try the Vapor Rub as a foot treatment. I have very dry, cracked feet in the winter time, and I was pleased with the outcome. I would apply the salve on my feet generously right before bedtime, pull on my thick socks and let the Vapor Rub do its work. The slight gentle tingling was so nice, and my feet felt great the next morning. (Caution - it may take several weeks to see healing results.) Oh, it felt wonderful!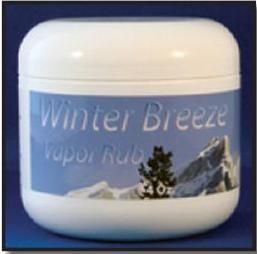 The other product I got to test was the B.A.L.M. - Beeyoutiful All Natural Lip Moisturizer. This comes in two flavors, orange and peppermint. I tried the peppermint, and really loved the tingling sensation it left for the first little bit after applying. I am not sure if I saw great improvement in my lip state, however. My children and I all get very chapped lips in the winter. But this winter has been incredibly mild, and our lips never got in a terrible state. For daily use, the B.A.L.M. is fine, but not sure if it is strong enough to heal severely chapped lips.
I look forward to perusing this website more. They have so many products that I'm excited to try, and I hope you find something you like as well!
*Don't just take my word for it! Check out some of my fellow TOS Crew Members' reviews
HERE
.
**Disclaimer: I received this product via TOS Homeschool Crew in exchange for an honest review. I was not required to write a positive review; all opinions stated are mine or my children's.