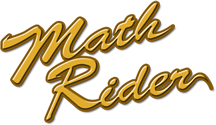 Mastery of math facts are one of the necessary components for a student to excel in math, but often drilling can be the thing your child struggles with most. So when I heard about
Math Rider
, a math facts program that ensures to keep your child engaged and excited, I had to try it out.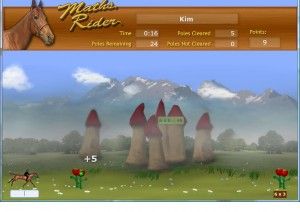 Math Rider takes your child on an adventure through mystical lands where they discover elves, magicians and princesses - all while mastering their math facts. You can help them choose between addition, subtraction, multiplication and division. There are different levels to challenge the younger and older students, containing all facts from 0 to 12. After each level, you can assess your child's mastery. Their charts are set up to show the facts they have mastered in green, ones that are not completely mastered in yellow, and those that need reviewed in red. It gave my children great satisfaction to see their multi-colored chart grow more green with every level.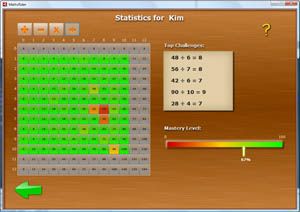 When the adventure begins, the character - along with his trusty horse - will be journeying through a land without much scenery. But as they continue and more math facts are mastered, the background/scenery changes and gets more interesting. This is a good way to keep the kids going, because they have no idea what will pop up on their screen next. Every time they get a problem right, the horse jumps a fence. The quicker they are at their typing, the faster the fences appear. Each time a fact is missed, the screen freezes. The problem flashes on the screen, a voice says it out loud, and the answer appears as well. I found this was a great tool for the kids to say the fact out loud and retain it for the next round.
My kids really enjoyed Math Rider. One thing we were disappointed in was the limited amount of story lines. We assumed that when we mastered one set of facts, we would get a new adventure. However, that was not the case. There are only four story lines, one each for adding, subtracting, multiplying and dividing. While the kids were disappointed with that, they still liked seeing their times get better and their achievements be recorded on their charts.
If your child is struggling with their times tables, or any of their math facts, Math Rider could be the program for you.
Try it now for a 7 day free trial
. For only $37, you will be getting training on all math facts for less than the cost of two hours of professional tutoring.
Attention: The price of MathRider is scheduled to increase back to $47 on February 15.
It's a great time to buy and see your children succeed in math. To lock in the sale price by February 15, click
here
. To see if the software will work with your computer, click
here
.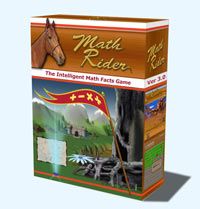 *Don't just take my word for it! Check out some of my fellow TOS Crew Members' reviews
HERE
.
**Disclaimer: I received this product via TOS Homeschool Crew in exchange for an honest review. I was not required to write a positive review; all opinions stated are mine or my children's.