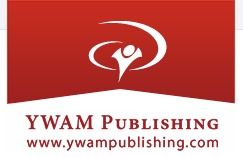 In today's day and age, it's harder and harder to find people you are comfortable having your children look up to that can give a godly example and point them to Christ. That's why I am so thankful for these books from
YWAM Publishing
called
Christian Heroes: Then and Now
. The family and I had the honor of reviewing the
Betty Greene: Wings to Serve
and
Unit Study Guide.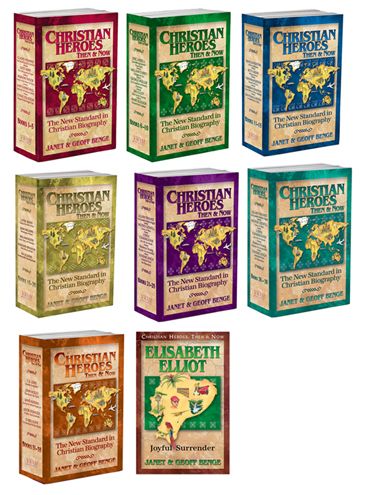 Betty was a small town girl from Washington. She grew up in the early part of the 20th century with heroes such as Charles Lindbergh and Amelia Earhart. Her greatest dream was to learn to fly. Through years of hard work, willful determination and the support of her parents, Betty got to go to flight training school at the age of 20. With her experience, she then became one of the first female pilots in the military through the WASP program.
Betty had many daring adventures and changed the persona of women pilots everywhere all over the world. Although this was her dream to be flying, her greater dream was to use this gift of flying to honor the Lord and help missionaries all over the world spread the gospel for Jesus Christ. When news of how she felt and what her great dream was became known through a magazine interview, she was approached by a man who wanted to start a new mission program with exactly this goal in mind. She was honored to be one of the founding members of Mission Aviation Fellowship.
Betty was surrounded by many great christian men and women including Grady Tolbert, Nate Saint and Cameron Townsend. All these men are well known in the Christian world as men who worked hard, striving to spread the message of the gospel
With Betty's help, MAF along with the help of Wycliffe Bible International reached many tribes for the Lord in remote and hard to reach areas of South America, Sudan, Kenya and many other areas all over the world.
Along with the book to review, we also received a unit study guide on cd-rom. This study guide gave us a lot of opportunities to expand our learning on Betty Greene, World War II, early flight expeditions and flight missions. The comprehension questions were deep and insightful, making my kids really think about what impact Betty's life had on furthering the causes she was involved in.
The essay questions were wonderful. My son Canon wrote a report on how Betty's tenacity changed military life for women everywhere. He learned about how many women worked hard and didnt give up even when it was obvious the general population was against them pursuing the goal of military piloting. He also was able to cite specific incidents in which her determination and ability to face frightening situations with a very calm demeanor saved lives.
My son Caleb got to learn about wind direction and force by building a wind sock and hanging it outside of our home. He also got a little sewing experience through it! :)
They both got the opportunity to learn more about different kinds of airplanes. I let them choose their favorite plane from the story, search it up on the internet, print out pictures of it, and then draw it to the best of their ability. After drawing it, they had to tell me what kind of plane it was, when Betty used it, and where she used it. This was a great learning tool for them the see and learn about the many remote areas in which Betty traveled and why she had to use certain types of planes to get those get to those places.
YWAM puts out very high quality non-fiction books that are entertaining for all ages. I'm so glad we got to read about Betty Greene, and I'm looking forward to buying more books from this wonderful company!
To stay up-to-date with what YWAM has in the works, follow them on these social media outlets:
To see what my other review friends thought about this book and many others from YWAM Publishing, check out this link here: