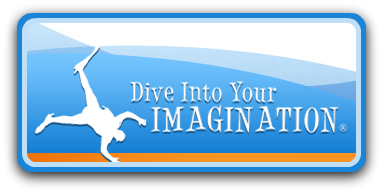 Annie Crawley is an amazing photographer, diver and sailor that wants to bring her fascination and knowledge of the ocean and all its amazing creatures to you and your student.
Dive Into Your Imagination
is her company that has made that dream a reality. Her first three videos are What Makes a Fish a Fish?, Who Lives in the Sea? and Dive into Diversity. In the video we reviewed,
What Makes a Fish a Fish?
($19.95), "Ocean Annie" takes you on an underwater tour and explains to you the reasons ocean life are classified the way they are.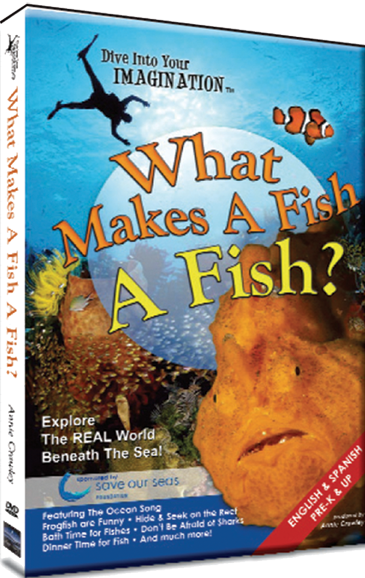 Annie has also compiled a very thorough set of lesson plans for you to use with the video. The guides are available as a printed version for $299 (for the whole set of them) or as individual PDFs for $69.95. They consist of crossword puzzles, vocabulary lists, coloring sheets, and much, much more.
The boys really enjoyed the 30-minute video. The music, the narration and the information provided was fun and inviting for all my boys (ages 4 to 10); it kept all of their attention. We love ocean and nature documentaries, and we watch a tone of them. So I was careful to ask them if they had learned anything new. They each came up with at least one new animal or fact about an anmimal that they learned in the video.
While I looked through the pdf for our video, I chose not to use it...the sheets were very nicely put together, but I thought there was just way too much to use with a 30-minute video for a homeschool family. I looked at this as a supplement to our science curriculum, not a complete year's assignment. And I just wouldn't pay $90 for a supplemental unit study - especially for a pdf where I still have to print off everything on my own time, with my own paper and ink.. The material really is great, but the price is just way out of our budget range. So while I liked the video very much, I wouldn't recommend the pdf. Possibly for a classroom setting, but not for a homeschool family.
**Don't just take my word for it! Check out some of my fellow TOS Crew Members' reviews
HERE
.
***Disclaimer: I received this product via TOS Homeschool Crew in exchange for an honest review. I was not required to write a positive review; all opinions stated are mine or my children's.